….Entre 6 y 17 años..From 6 to 17 years old..Da le 6 fino a 17 anni….
….Los niños tienen su propia forma de aprendizaje, basada en la diversión y la experimentación; muy diferente a la de los adultos. En Fuerte Tribu, somos conscientes de las necesidades individuales de cada niño y nos esforzamos en darle a cada uno, la posibilidad de progresar a su propio ritmo, manteniendo los grupos reducidos, adaptados a cada nivel y poniendo especial énfasis en la seguridad y diversión…Children have their own way of learning, based on fun and experimentation; very different from that of adults. At Fuerte Tribu, we are aware of the individual needs of each child and we strive to give each one the chance to progress at their own pace, keeping the groups small, adapted to each level t with special emphasis on safety and fun..I bambini hanno il loro modo di apprendere, basato sul divertimento e sulla sperimentazione; molto diverso da quello degli adulti. A Fuerte Tribu, siamo consapevoli delle esigenze individuali di ogni bambino e ci sforziamo di dare a ciascuno l'opportunità di progredire al proprio ritmo, mantenendo i gruppi piccoli, adattati ad ogni livello t con particolare attenzione alla sicurezza e al divertimento….
---
….CURSOS DE SURF..SURF CLASSES..LEZIONI DI SURF….
….Todos los cursos de surf están impartidos por instructores titulados por la Federación Canaria de surf entre otras además de ser socorristas acuáticos y entusiastas surfistas..All our surf courses are taught by qualified instructors from the Canarian Surfing Federation among others, besides being aquatic lifeguards and surfing enthusiasts..Tutti i corsi di surf sono tenuti da istruttori qualificati della Federazione Canaria di Surf, tra gli altri, oltre ad essere bagnini acquatici e appassionati di surf….
….Las clases y cursos incluyen:..All classes and courses includes:..Tutte le lezioni e i corsi includono….
….Todo el material de surf..All surf equipment..Tutte le attrezzature da surf….

….Transporte a los diferentes spots de surf..Transport to and from the surf spots..Trasporto da e verso i luoghi di surf….

….Seguros de accidente y responsabilidad civil..Accident and SR insurance..Assicurazione infortuni e responsabilità civile….

….Sesiones teóricas y prácticas..Theoretical and practical sessions..Sessioni teoriche e pratiche….

….Instructores titulados por la Federación de Surf y especialistas en educación infantil..ICertified instructors by FCS..Istruttori certificati a la FCS….
….EDADES..AGES..ETÀ….
….De 6 a 17 años..From 6 to 17..Da 6 a 17 anni….

….Grupos adaptados según la edad y nivel de las participantes..Groups adapted according to the age and level of the participants..Gruppi adattati in base all'età e al livello dei partecipanti….




….HORARIOS..SCHEDULE..ORE….
….Mañanas de 10:00 a 14:00..Morning from 10:00 to 14:00..Mattina da 10:00 a 14:00 ore….
….Tardes de 14:30 a 18:30..Afternoon 14:30 till 18:30..Pommeriggio da le 14:30 fino a le 18:30 ore….
….El horario puede variar en función de la marea..The schedule may vary depending on the tide..Il programma può variare a seconda della marea….
---
---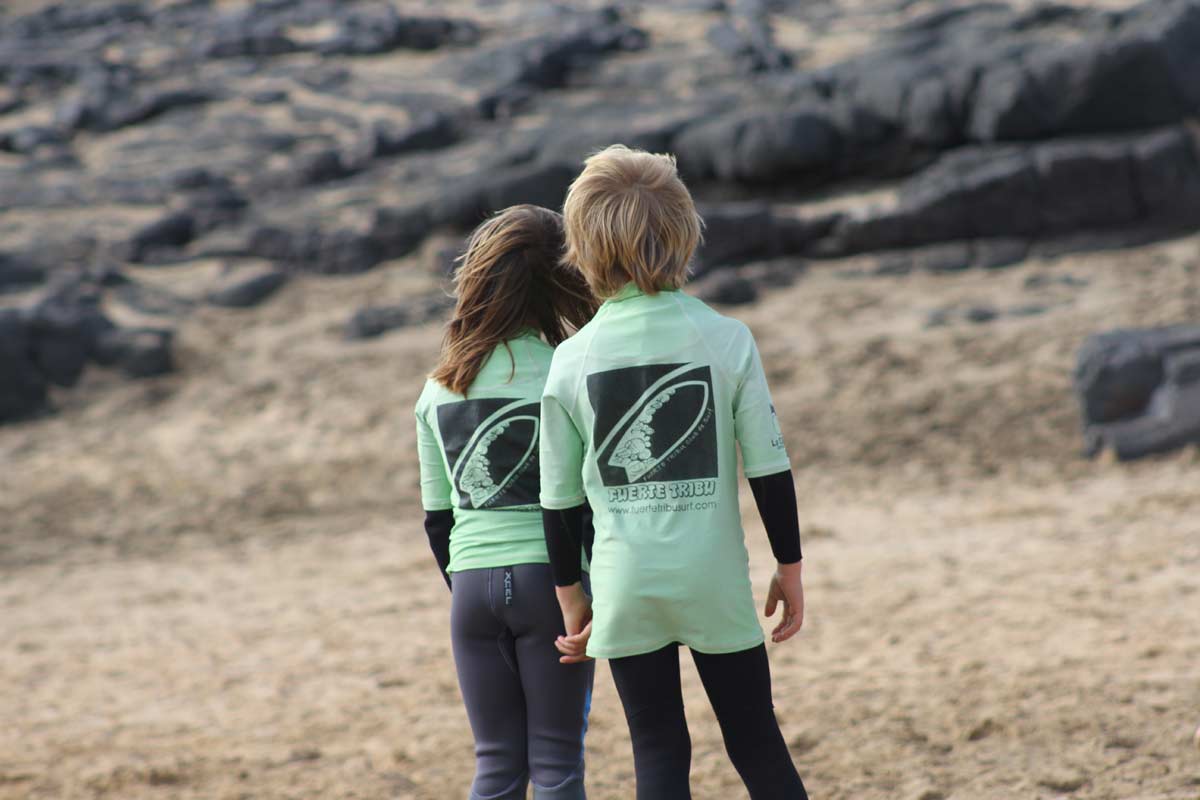 ….¿TIENES DUDAS? PREGUNTA, TE LAS RESOLVEMOS..GOT ANY QUESTION OR DOUBT? DON'T HESITATE TO ASK. WE ARE HAPPY TO HELP..HAI QUALUNQUE DOMANDA O DUBBIO? NON ESITARE A CHIEDERE. SIAMO FELICI DA AIUTARE….